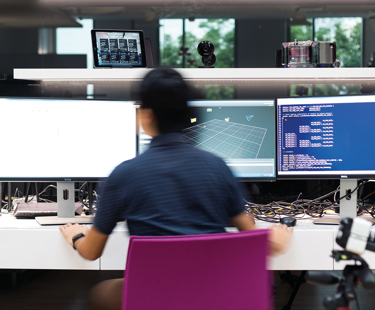 Our MSc gives you the opportunity to transition your education and career to become a software engineer at Dyson. It is a two-year 'conversion' programme for those who have successfully completed an undergraduate degree and have a demonstrable passion and aptitude for technology development. Your first degree can be in any subject except computer science (computer science graduates may wish to look at our early career or direct recruitment opportunities). The MSc will offer those from a wide range of backgrounds the opportunity to start a career as a software engineer.
After an initial teaching period across autumn which will provide the foundational knowledge required, our Postgraduate Engineers will start applying their knowledge within Dyson's global software engineering teams. Three days a week will be based in their team, with two days a week dedicated to study.
*Please note: Offering the MSc is subject to confirmation of Full Taught Degree Awarding Powers by the OfS which is expected in Spring 2024. In the event of a delay in this, we will inform any applicants and postpone until further notice.